Mike Lamborn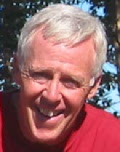 Winegrowing, romantic? No, it's more like "down to earth." Vineyard operations are key to each vintage; Mike spends hundreds of hours each year nurturing the vineyard and adjusting it to the conditions of each growing season. Winery and vineyard administration makes the physical work seem easy.
Terry Lamborn


Terry makes winegrowing romantic after all! As Mike's real boss, she even pitches in helping work the vineyard. Suckering, training, and hedging are just some of her specialities. In the office, processing orders from members and email keep her busy all year.
Matt Lamborn

Matt graduated from USC in 1996 where he studied Urban Planning and Development. He also finished his Master of Landscape Architecture degree at the University of Oregon, where he researched the interface between humans, culture, and ecology. Matt integrates this knowledge into vineyard operations which include greater involvement in sustainable and organic agricultural practices.
Brian Tyler Lamborn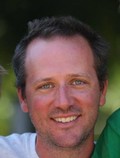 After graduating from Oregon State University (Go Beavs!) in 1997, Brian got a real-world education working for the Anheuser-Busch sales and marketing team in Portland and Denver. Is there life after beer? Of course! Brian moved to Australia where he worked in the premium wine industry in Sydney and expanded his knowledge of international wines. Brian has been in Winery Operations for Lamborn wines for over 20 years.
Stay connected
Sign Up For Our Newsletter
Keep up to date on the latest wine releases, pre-releases, library offerings, events, and much more.