News
For the latest listing of news here at Lamborn Family Vineyards and the surrounding Napa Valley:
We kept waiting and waiting for bloom here in the vineyard, then it came with a vengeance! We are in full bloom: After the cap falls off, 4-6 little white flowers emerge around each self-pollinating berry. Heidi will be making this Howell Mountain Zinfandel before we know it...!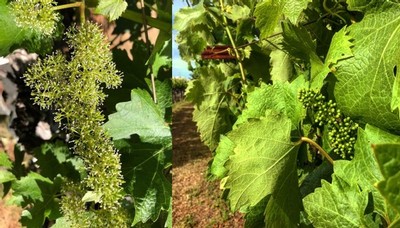 Stay tuned for an exciting announcement as we will be introducing a brand new, exquisite new wine from Lamborn and Heidi Barrett!
Lamborn, Then and Now
An interesting look at Lamborn Family Vineyards, both then and now.
More Info